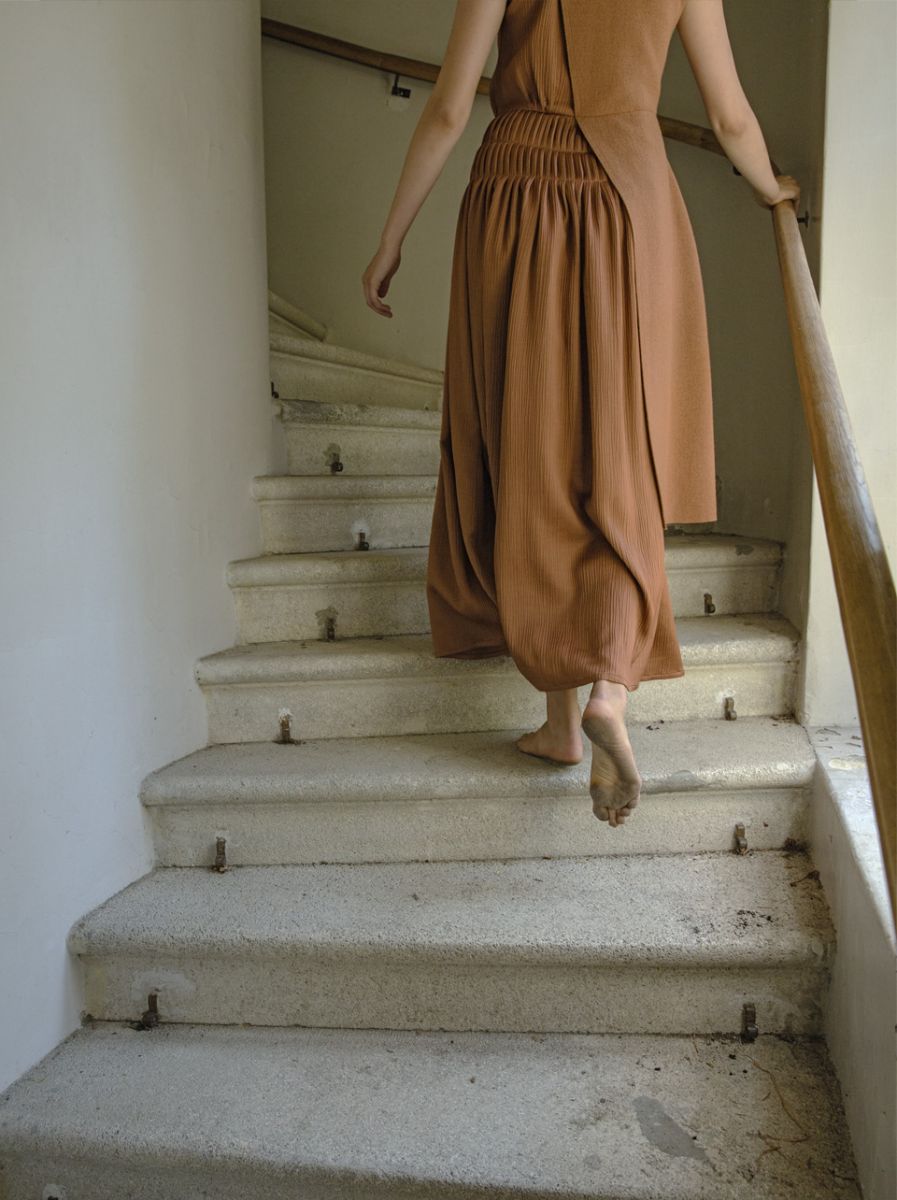 Originally founded in the 1930s Czechoslovakia by a visionary entrepreneur Jan Nehera, the brand once counted more than 130 retail stores in Europe, the United States and Africa. The brand re-employed the timeless heritage of its former Slovak and Czech tailor studios when it was resurrected in 2014 by Ladislav and Bibiana Zdut.
NEHERA focuses on clothing. It has been showing in Paris during the Paris Fashion Week since 2015. NEHERA develops its signature style of linear silhouettes using the natural materials and tangible craftsmanship. Four collections are prepared annually with the aim of providing a singular silhouette in high quality fabrics with precise attention to details. It represents an unpretentious choice for a confident yet enigmatic woman.
Slovakia has always been a buffer zone between East and West. Sharing history with both, it understood them well. And though it ended up on the wrong side of the Iron Curtain for a while, it remained within the reach of Western cultural transmitters. This is what's very typical for Nehera as well. The brand reaps the perks of Eastern-European collective approach to work and creativity, otherness and curiosity that is so typical for the rising wave of post-communist fashion. At the same time, it possesses Western elegance and quality, attention to details and individuality of style.